About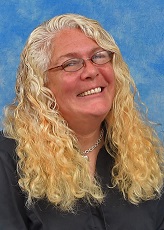 Hi!! I'm Vicky Busch and I love real estate! I personally know and understand the stresses that go along with all the joy that purchasing your new home can bring.

My goal is to be of service to you, to educate and walk you through the entire process from start to finish. And to bring you your first bottle of Champagne when you toast to the beginning of your new life in your beautiful Daytona Beach area home.


Daytona Beach REALTOR | Ormond Beach REALTOR | Daytona Beach Real Estate

I am originally from Long Island NY and moved down here when I was 21. My family and some friends all still reside up there but like so many I am a New York transplant as I fell in love with the majestic views of the Ocean and River that Daytona Beach has to offer.

For 22 years I work for the State of Florida as I obtained my BA's in Paralegal Studies and Criminal Justice at UCF with minors in Human Social Services and Legal Secretary training.

2009 I made my move into Real Estate Sales in which I have found no greater joy than to see families and individuals reactions to finding that perfect property and watching them receive the keys to their new homes knowing that I have been able to help them to achieve their dreams of being home owners in the best vacation destination in the State of Florida.

My journey in Real Estate began with me working part time with friends who owned their own appraisal companies doing Comparative Market Analysis.

It was there that I fell in love with all aspects of how the process worked from previewing properties, to computing and figuring out the numbers, compiling data, and conducting research in order to learn as much as we can about all the different style homes in the Daytona Beach Area.

It just felt natural as if this was what I was supposed to be doing!! And thus began Vicky Busch – The Realtor!

The World's Most Famous Beach – Daytona BeachReal Estate is my dream career and I feel blessed to be a part of it at the "World's Most Famous Beach". I would love to show you how I can assist you with achieving your real estate goals and dreams.

If you need ANYTHING, please don't hesitate to contact me!


Text Directly: Vicky4RealEstate to 85377